A major player in the health sector
We are a SELAS (Société d'Exercice Libéral par Action Simplifiée or Simplified Joint Stock Professional Partnership) type company, owned by independent pathologists.
The structure of the Executive Committee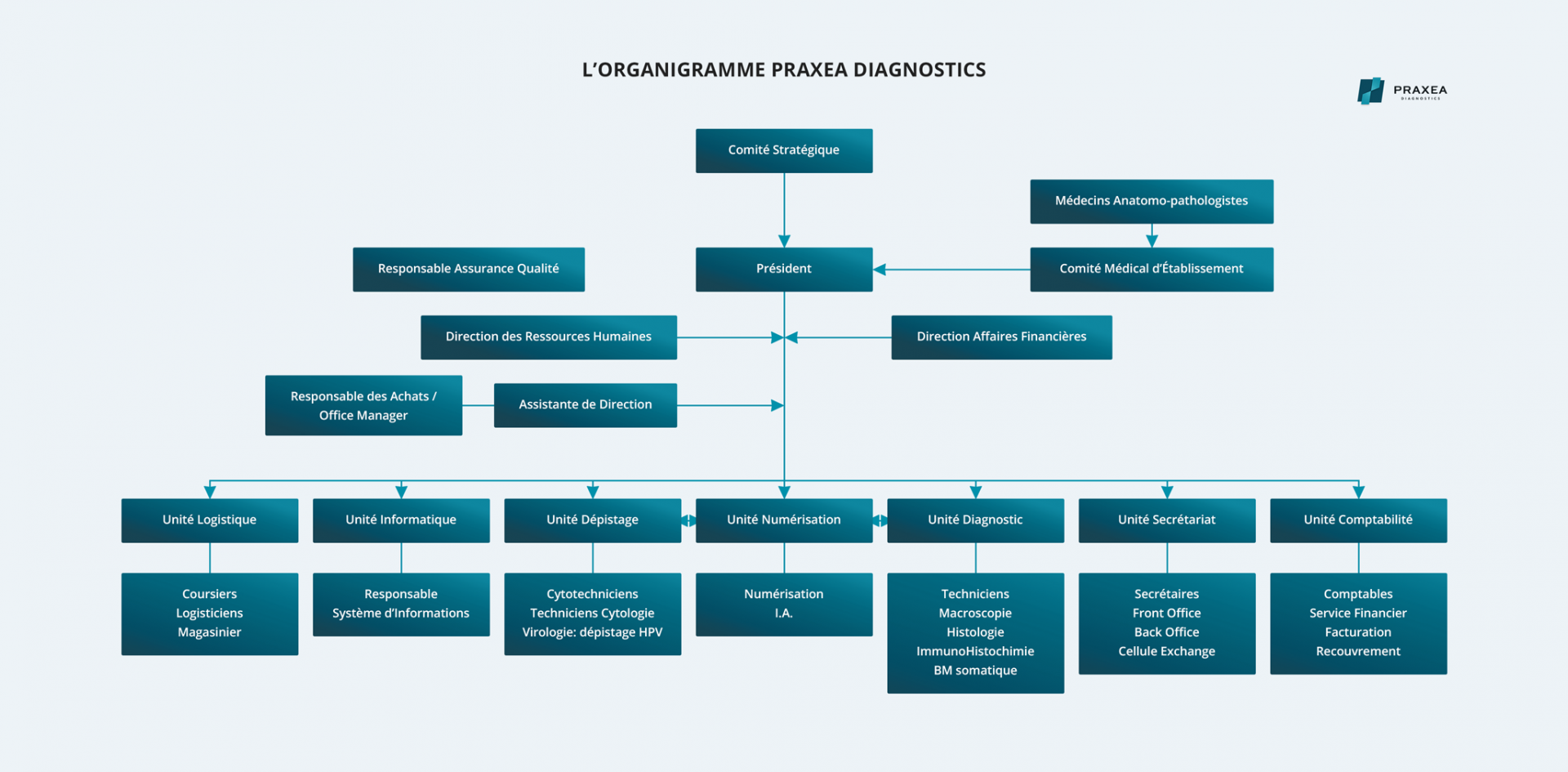 Leader in pathology in Ile de France
Our premises are located in a 2500 m2  area in Massy, near Paris:
Praxea Diagnostics is composed of 23 pathologists and about a hundred employees (technicians, secretaries, quality experts).
Including five referent pathologists in the National Cancer Institute's networks of expertise in rare diseases.
A network of internal expertise in various fields of pathology.
Three hospital associate professors.
Three of our doctors performing samples.
The Group has adopted a quality approach in order to meet the needs of the NF EN ISO 15189 Standard and the SH REF 02 standard.
The decision to establish a quality process is based on the need to streamline the implemented procedures, in order to provide reliable diagnoses in line with the most recent scientific advances.
This quality approach covers all stages of the diagnostic process. It requires the permanent and total involvement of all teams, in the ethical respect of the profession.